Our company is fully bonded, licensed, and insured
| | | |
| --- | --- | --- |
| * INDUSTRIAL | * COMMERCIAL | * RESIDENTIAL |



Click below to view description of services K & M has to offer.



The owners and employees at K & M Asphalt.

The owner's and employees at K & M Asphalt, strive to give your project long lasting quality, a superior value and the best service we can possibly give, along with building long-term relationships with our customers. The owners and employees at K & M are experienced in all levels of pavement construction.The company operates with the highest degree of standards ensuring our customers that they will receive the finest quality of work at a price that is competitive. We invite you to check our list of private and company references to see for yourself why K&M's reputation in the paving industry is superior. We offer a complete line of newly constructed pavement, and asphalt maintenance procedures. Whether your project calls for asphalt repairs, asphalt overlays, or a complete new pavement surface, K & M is there to help you determine what type of procedure will best fit your needs. We use the highest quality materials and techniques available so that you can be confident your end product will be nothing but exceptional.
Without our customers we would not exist which is one of the main reasons we know customer satisfaction is a top priority. Our company thrives to build long term relationships with our customers. Which is one reason we tell all our customers when they are shopping for bids not only to be sure that each bid they receive consists of the same scope of work ( apples to apples ) but to also be sure the contractor has given them all the options available for their project. K & M is always happy to give our customer a bid for the same detail another contractor has given, but we are always sure to explain to our customers any other options that may be available to meet their projects needs. In doing so has we have often saved a customer from high unnecessary costs. So when shopping bids you do want to compare ( apples to apples ) but you also want to be sure each contractor has given you ALL options that may be available for your projects while saving you any unnecessary costs.


Some Of Our Customers
In Need of High Quality Asphalt Work?
Try K & M Asphalt!
We think you will be so pleased you
will want your logo added to our list.
Customers we have built long term relationships with.
| | | |
| --- | --- | --- |
| Asphalt Consultants, Inc. | Green Valley Disposal | Mehus Construction,Inc. |
| Building & Beyond, Inc. | Lack Properties | Paradiso Mechanical,Inc. |
| Chalmers Development | Lopina Properties | Pursley Property Mgmt. |
| Douglas Development | Milpitas MHP Lodge | R. V. Cloud Plumbing |
| Fredericks Development | Wagon Wheel MHP | Santa Clara County Fire Dept. |
| Greenteam Recycling,Inc. | Little Orchard MHP | Tarc Construction, Inc. |
| Greenwaste Recovery , Inc. | Klassen Tractor Service | Waste Management |



Serving our clients in many Bay area locations listed below but not limited to.
| | | | | |
| --- | --- | --- | --- | --- |
| San Jose | Campbell | Los Gatos | Saratoga | Milpitas |
| Santa Clara | Cupertino | Sunnyvale | Palo Alto | Santa Cruz |
| Los Altos | Atherton | Woodside | Morgan Hill | Gilroy |
Website designed and maintained by: Kelly Verni
Protect Your Investment by Seal Coating Your New Asphalt
Seal coating your asphalt project will help protect it from natures weather conditions which will help to keep your maintenance costs down. It will also keep your project looking good by providing it with a smoother texture and a rich black color. Start protecting your investment call us today we would be happy to provide you with a quote.
Follow the above link to view what the BBB has to say about K & M Asphalt, Inc.
Or follow the link and write your own review about your experience with K & M Asphalt, Inc.

Project Photos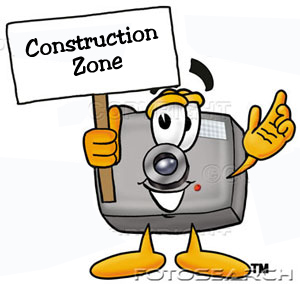 Located in Los Gatos California

Contact Information:
Office: ( 408 ) 225-8822

Visitors Counted